IFIP WG 9.4 | FREEDOM AND SOCIAL INCLUSION IN A CONNECTED WORLD
25 - 27 MAY 2022 | Virtual
Due to the uncertainty that the persistent pandemic has created, the conference steering committee has reluctantly decided to run the conference online. We appreciate the support from the IFIP 9.4 community when we decided to postpone it to 2022 to have a face-to-face event. Regrettably, suspending the conference for another year is not a viable option. We hope to see you in Lima at some point in the future. In the meantime, you can learn more about this city, known as the Culinary Capital of the Americas, and Peru, a country full of historical and natural attractions, by visiting the "About Lima and Peru" tab.
Freedom and Social Inclusion in a Connected World
Digital connection has never been more profoundly implicated in the freedom and wellbeing of individuals as societies face the challenge of a severe pandemic. Deep-seated inequalities and tensions have been unveiled and magnified under covid-19 across different social, institutional and cultural contexts. It is imperative to examine the role of digital technology in relation to diverse forms of exclusion, marginalisation and vulnerabilities, and to investigate the intersection between technology and various systems of power in the uneven landscape of development.  New theories, concepts and philosophical perspectives are needed to shed light on the digital challenges in an increasingly complex and precarious world.
The Working Group 9.4 of the International Federation for Information Processing (IFIP 9.4) gathers scholars and practitioners that deal with the issue on how ICT affects social development. We invite you to submit full research papers and research-in-progress (RIP) papers to the 16th International Conference on Social Implications of Computers in Developing Countries. The conference will be held in Lima, Peru, 25-27 May 2022 if conditions permit.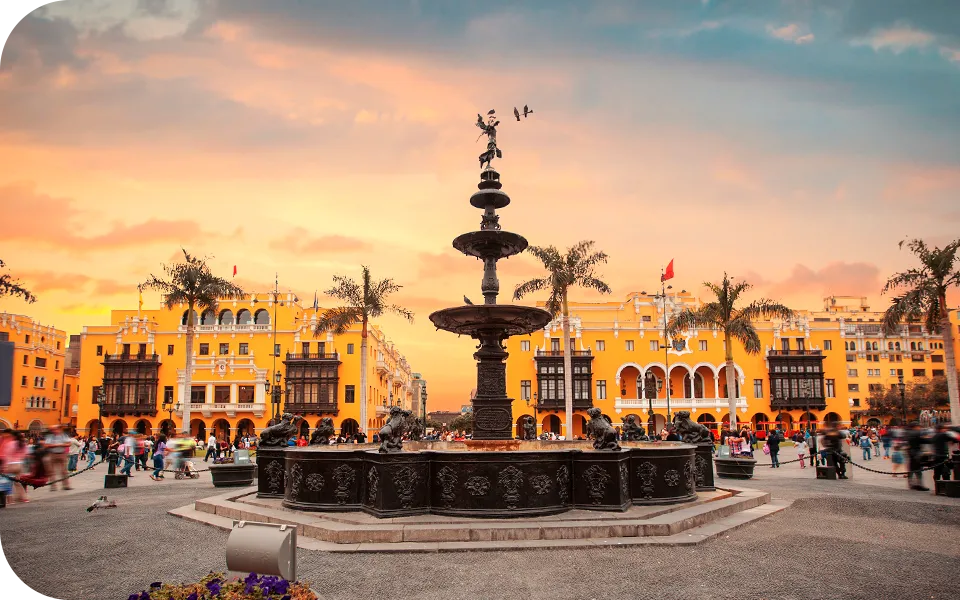 SPEAKERS
Professor Tim Unwin
Professor Saskia Sassen
Keynote title: Freedom, enslavement and the digital barons: A thought experiment

Biography and profile
Tim Unwin CMG is Chairholder of the UNESCO Chair in ICT4D and Emeritus Professor of Geography at Royal Holloway, University of London.  He was Secretary General of the Commonwealth Telecommunications Organisation from 2011-2015, was Chair of the Commonwealth Scholarship Commission from 2009-2014, and over the last decade has worked closely with UN agencies such as the ITU, UNESCO and UNICEF. His influential edited book Information and Communication Technologies for Development, was published by Cambridge University Press in 2009, and his latest book Reclaiming ICT4D was published by Oxford University Press in 2017.  His research focuses on the inequalities caused by the use of digital technologies and how the poorest and most marginalised can be empowered through them.  In 2021 he launched the Digital-Environment System Coalition (DESC) to change global understanding of the impact of digital technologies on the global environment.  He is an inspirational speaker, highly effective leader, and internationally respected author, with 16 books and more than 250 other publications to his credit, and in 2016 was appointed a Companion of the Most Distinguished Order of St. Michael and St George (CMG) in the Queen's 90th Birthday Honours list for his services to the Commonwealth.
01

Call for papers, panels and workshops open 

 

June
2021

 
17

Submission
deadline

 

January
2022

 
18

Acceptance notification

 

March
2022

 
18

Revised submissions deadline

 

April 
2022

 
25-27

Conference

May
2022

 
REGISTRATION FEES
The Whova platform displays registration fees in NZ dollars; the amounts displayed are equivalent to the fees announced in US dollars:
| | |
| --- | --- |
| Participant categories | Registration fees (USD) |
| From high and very high HDI countries  |   |
| Standard - Academics | $100.00 |
| Early bird - Academics (expires 30/Apr @ 23:59 GMT) | $80.00 |
| Standard - Students | $60.00 |
| Early bird - Students (expires 30/Apr @ 23:59 GMT) | $50.00 |
| From low and very low HDI countries  |   |
| Standard - Academics | $50.00 |
| Early bird - Academics(expires 30/Apr @ 23:59 GMT) | $40.00 |
| Standard - Students | $30.00 |
| Early bird - Students (expires 30/Apr @ 23:59 GMT) | $20.00 |